About DL Corran Tree Surgeons
Providing excellent customer service to all our customers – DL Corran Tree Surgeons
With over 45 years experience in all aspects of tree surgery,   DL Corran Tree Surgeons' team of experts will provide you with a professional and specialist service.
We are a family run business based in Abergavenny, South Wales.  We cover a wide range of areas, including:
Monmouthshire, Herefordshire, West Gloucestershire, The Forest of Dean, Powys, The Brecon Beacons, Merthyr Tydfil, Glamorgan, Neath and Port Talbot.
We currently work for a number of County Councils and public bodies including, Newport City Council, Cadw, Environment Agency, Powys (Brecon and Crickhowell) County Council,   Powys Highways, Gwent County, Glanusk Estate, Llanover Estate, just to name a few!
Health & Safety, and other Qualifications:
We have undergone a comprehensive verification by the Arboricultural Association (ARB) and have become an approved member along with CHAS qualification for safety requirements.
Tree work has a relatively high risk accident potential.
DL Corran Tree Surgeons have an excellent health and safety record. This record has been achieved through constant attention to detail, ensuring that all staff are trained and qualified to the industry standards, and continually monitoring and improving, as and when necessary, all work procedures.  We are approved contractors with the Arboricultural Association.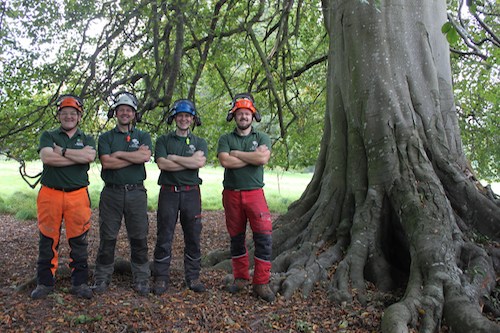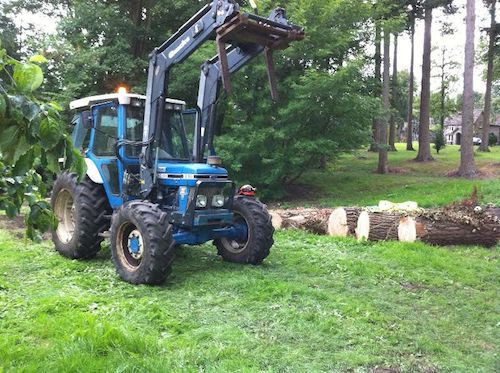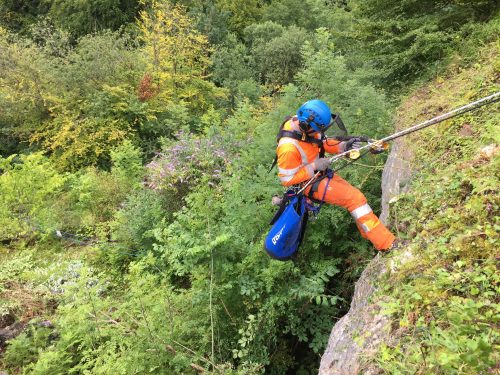 Risk Assessment
Risk Assessment is obligatory and is always carried out prior to starting work.
Our staff hold many qualifications, including:
NPTC Units CS30 Maintain and Operate and Chainsaw maintenance
CS31 Fell and Process Small Trees
CS38 Climb a Tree Conduct Aerial Rescue
CS39 Use of a Chainsaw from a Rope and Harness
CS32 Felling Medium Trees
CS40 Carry out Pruning Operations
CS41 Carry out Dismantling Operations
Forestry First Aid at Work
Certificates of competence:
Chipper operations
Signing Lighting and Guarding, Chapter 8
Training for Bats and protected species in arboriculture
Brush Cutter Operations
Thorough Examination of Arboricultural Equipment
Safe Use of Pesticides
IPAF – Mobile Elevated Work Platforms
Legislation Compliance
All permanent members of staff hold a Professional Tree Inspection Certificate.
DL Corran Tree Surgeons as a company comply with the following legislation:
All AFAG/ FISA Safety Guidelines
· Health and Safety at Work Act 1974
· Management of Health and Safety at Work Regulations 1992
LOLER: Regulations
PUWER 98: Regulations
RIDDOR: Reporting
We are comprehensively insured with Public Liability Insurance up to £5 million, as well as Employee Liability Insurance.
Top class.  Always happy to help out.  I was very satisfied with the level of competency of your team and the quality of the service I received – we wouldn't use anyone else.

Nicola Lewis Gilwern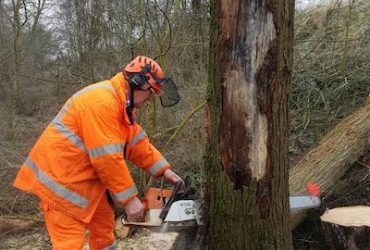 David Corran
Director
Dave felled his first tree at just 19 years of age. He was working on a farm at the time that had 7 acres of wood that the farmer wanted to turn back into a field. With an entrepreneurial mind already developing, Dave spotted an opportunity. He asked the farmer if he could fell the trees to sell as firewood over the winter. Many of the trees were hanging over the roadside and heavy duty telephone wires, so tree surgery techniques began to emerge. After completing the work, a neighbour asked if Dave would be willing to fell 7 big oak trees; "Yes", Dave replied, "But looking after them would be better...". It was then that DL Corran Tree Surgeons was born. Not only is Dave the owner of the business, but also father to the team. Dave has valuable experience in all aspects of tree work, and is a fountain of knowledge when it comes to his trade. He has passed this knowledge down to each of his sons and the rest of the team, helping to create a strong team of tree surgeons. In addition to this knowledge and experience, Dave has a huge wealth of training and qualifications to add to his repertoire.
info@dlcorrantreesurgeons.co.uk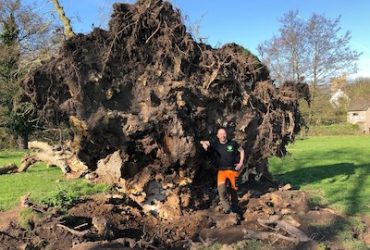 Matthew Corran
Tree Surgeon
Matt has been working for the family business since 1995 and is a key member in our team. Matt can offer expert advice on all aspects of tree work, thanks to his wide range of qualifications, including: Level 2 RFS Certificate in Arboriculture, Level 4 Diploma in Arboriculture, qualifications in tree climbing, ariel rescue, advanced rigging and lowering. Matt is a member of the arboricultural association at a technician level and is a qualified Professional Tree Inspector. Matt takes a leading role on site when Dave is not available. His role also includes pricing and tree surveying duties.
info@dlcorrantreesurgeons.co.uk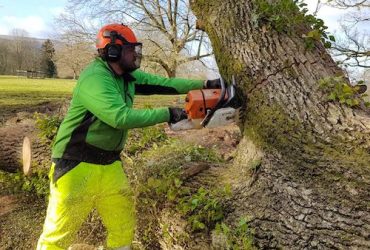 Daniel Corran
Tree Surgeon
Dan is the youngest member of our team and can be spotted easily as he is the only member with hair left on his head. Dan is our eyes on the ground, but is also a qualified climber when needed. He holds tickets in chainsaw maintenance, cross cutting and felling of trees, climbing and ariel rescue, and is a qualified Professional Tree Inspector and First Aider on site. Dan also takes the lead in taking photographs for our social media platforms and advertisements.
info@dlcorrantreesurgeons.co.uk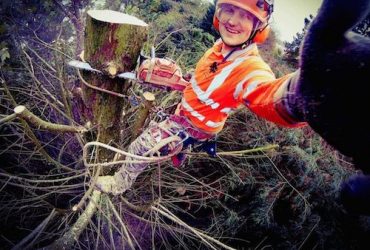 Allan Corran
Tree Surgeon
Allan joined the team in 2013 and is one of our experienced climbers. He holds a variety of tickets, including: tree climbing, ariel rescue, advanced rigging and lowering and is a qualified Professional Tree Inspector. Allan can take a leading role on site when required and is well trained in all aspects of tree work.
info@dlcorrantreesurgeons.co.uk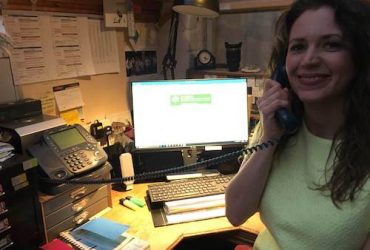 Sarah & Maureen Corran
Administrators
DL Corran Tree Surgeons take pride in the professional service that we offer; this service is made possible by the hard work of our Admin Team. Maureen and Sarah work hard to ensure that all calls and queries are answered as soon as possible. They make sure the team are up to date with all compliances and health and safety regulations, enabling us to get on with our work knowing that we are in line with all legal requirements. They take care of all the day to day running of the business as a support to Dave.
info@dlcorrantreesurgeons.co.uk